FIND NEWAE TECHNOLOGY PRODUCTS ON MOUSER ELECTRONICS
ChipWhisperer UFO Target Boards
EFR32MG21A Target for CW308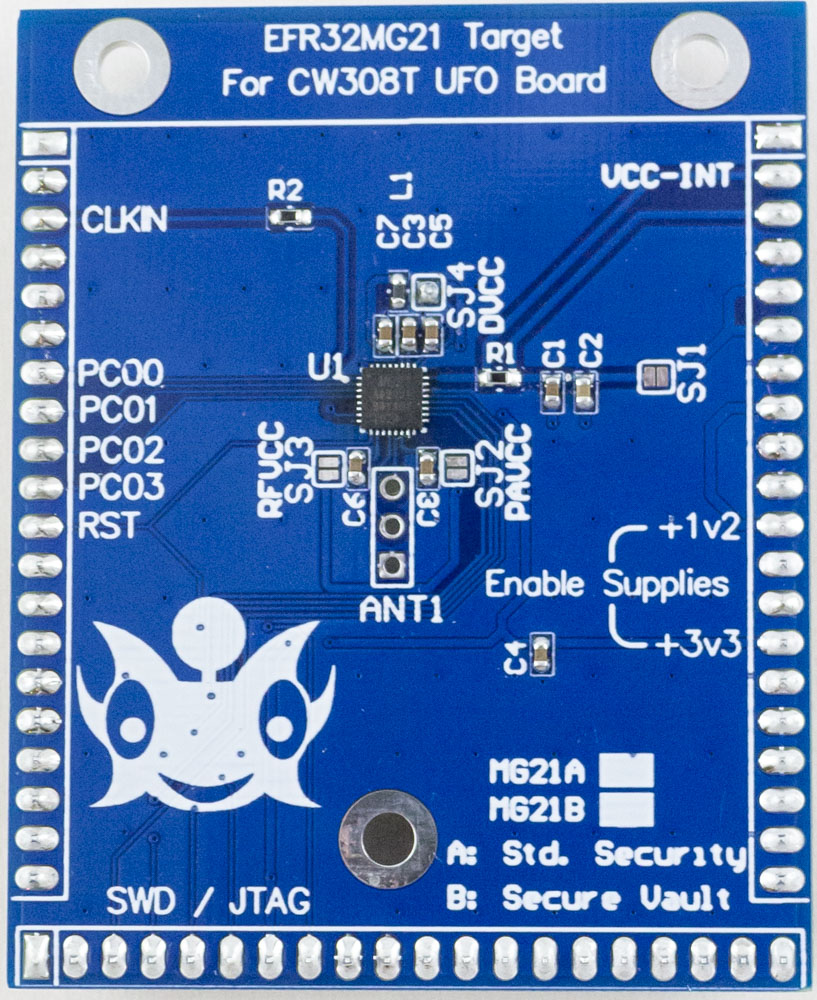 The EFR32MG21A board features the EFR32MG21A010F1024 from Silicon Labs. This device features a number of security features, including a dedicated "Secure Element" core that performs a secure boot operation, and DPA countermeasures on cryptographic primitives. Note: this board requires an external JTAG/SWD programmer (such as
OpenOCD or J-Link) for use, as it does not include a bootloader.
Webstore purchases ship from Canada and will be subject to duty and customs charges upon receipt.